APX was hammered in late November when a bearish research piece out of Macquarie pointed to a couple of concerning issues:
APX haven't yet provided a year end guidance update which suggests a heightened possibility of another downgrade.
They see a trend emerging of big tech companies becoming less reliant on 3rd party annotation services.
Both points make sense and the markets certainly backed the "Millionaires Factory" on this one, the question is how much potentially bad news is baked into this particular cake and can we see another spike back up towards $15 i.e. our initial target. We feel the risk / reward is ok around $9.50 but at this stage we are looking for an exit moving into 2022 rather than averaging our position here.
MM is neutral to positive APX around $9.50 though we do not intend to average our position
Add To Hit List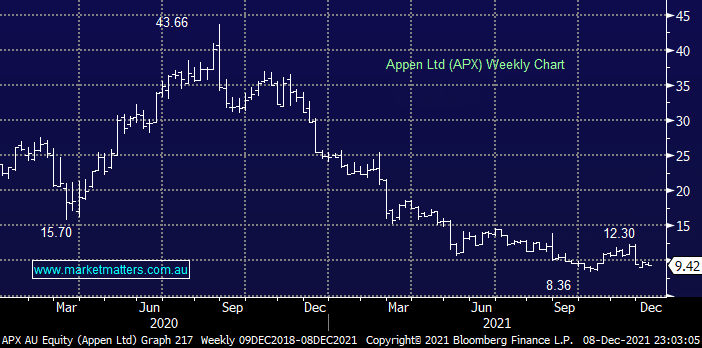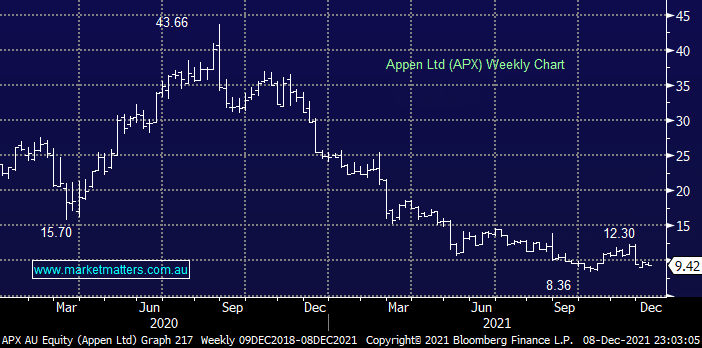 chart
Appen (APX)
Close
chart
Appen (APX)