Who We Are & What We Do
Market Matters breaks down the latest financial developments into simple, actionable opinion that members can rely on.
We deliver an incredibly easy to use financial platform, while still offering a unique level of depth. We give members access to some of the most trusted financial professionals in Australia and crucially, we invest in our own portfolios – putting real money where our mouth is.
It's safe to say we're not a newsletter or a tip sheet – far from it. Our goal is to deliver the most complete investor experience possible, giving you the information to make a smarter, more informed decision.
Every day we'll give you our take on the market. With clear buy, hold and sell actions members can quickly see the stocks we like, the stocks we don't and the history behind every one of our decisions.
Why Market Matters
Daily Updates

Clear buy, sell and hold actions on the latest developments from a professional money manager.

Access all our Portfolios

Full access to our No-Fee Portfolios. Follow in-full or recreate in-part.

The Macro Report

Unrivalled analysis of the prevailing macro economic trends, delivered each Monday morning

The Portfolio Report

Regular updates on portfolio positioning & likely actions across all portfolios

Live Buy / Sell Alerts

The moment we make a decision, you'll know. Updates via SMS for our flagship growth portfolio & email / website alerts for all others.

Timely Audio and Video Updates

Midday podcast daily on market events, weekly videos on portfolio positioning, monthly webinars on specific market trends & analysis of stocks

Detailed Company Pages

Detailed company breakdowns and previous actions. Transparent and accountable decisions.

Tailored Service

Quick overviews and/or in-depth analysis - you choose. Search and tailor Market Matters to your investments and interests.
Meet James Gerrish
Market Matters Investment Approach
WATCH
Market Matters approach to ASX company selection
James Gerrish
Close
About James Gerrish
Author of Market Matters
James is the Author of Market Matters and a Portfolio Manager at Shaw and Partners, one of Australia's leading financial services firms with approximately $20 billion of assets under management.
His style is pragmatic, his investment approach active. He's straight-talking, concise, well  informed and calls it as it is. James is one of the most credible financial voices in Australia, regularly appearing on CNBC Asia, Sky News, Ausbiz, and the ABC.
Our Values
What is 'Opinion + Action'?
At Market Matters 'Opinion + Action' is more than just the way we deliver our service, it's a commitment to our members. Every day we bring our personality, our expertise, our honesty and our unique approach to the latest financial developments. But just as importantly, we back these up with our actions.
We tell members what we're doing in the market, not what we think they should do. We invest in our own portfolios and approach because we believe in them whole-heartedly. We give our members clear and considered decisions to help them form their own.
Opinion + Action is the Market Matters experience.
Confident in our wins. Open in our losses.
We believe in transparent and accountable decisions. It's fundamental to ensure members can have total confidence in our service. It's why you can see our portfolio percentage returns, or review our past decisions in uncompromising detail. It's also why we celebrate our wins and acknowledge our losses.
It's this integrity, together with our know-how, that has helped Market Matters become a service that is trusted and recommended by 9/10 of our members. We wouldn't have it any other way.
Full complimentary access for 15 days
Full access to all our content. No payment details required.
learn more
What our customer say
Finally a proper subscription service that backs up some logic with their commentary. Well done

Steve
My subscription to Market Matters has paid off 10 fold since joining 3 years ago. Your steady, consistent aims reiterated almost daily are a source of guidance to me and no doubt to many others. In the current noise and the modern day addiction to quick decisions and often about turns, your intelligent, pragmatic approach is incredibly valuable. Thanks again

Bruce
As a client of Market Matters for over 5 years I could not be more satisfied with the service the team provides. The analysis and research is timely and allows me to make decisions within the trading day. Thank you Market Matters

Lloyd D
I've known James for nearly a decade now and have found he and his team at Market Matters to be invaluable. His style has always shown to be objective and contrarian. James is comfortable with his decisions and lives and dies by his sword. He has his own rules and strategies and never seems to be swayed…irrelevant of what the 'noise' may say. I like Market Matters no nonsense approach which suits my trading style. I've found their whole team to be professional, ethical and knowledgeable.

Glen M
I have worked with Market Matters for a number of years and have witnessed, first-hand, them grow into one of the finest technical investment firms in Australia. Critically, Market Matters have developed deep market understanding and possesses a highly disciplined approach to both their investing and money management.

Richard
I have been with market Matters for a little over 5 years, I highly value their commentary and have seen some great returns on my portfolio.

James C
I have been relying on James and his team at Market Matters for many years. In my experience, without a doubt, they have consistently provided the most accurate assessment of investment opportunities. Looking at the results obtained, my confidence in them is fully justified.

Harold A
Since 2015, James & his team have been working with me to improve my SMSF balance. They're honest, diligent and add true value to the investment process.

Steve D
I have dealt with James and his team for nearly 10 years and always find him knowledgeable and his advice well balanced. His daily notes on Market Matters give a great ongoing commentary and insight on the market

Lindsay C
I can confidently vouch for James and his entire Market Matters team. Despite them being busy, James and team always listen attentively and answer questions substantially. James can, and does, unravel problems and enlighten you on the solution in his friendly and engaging manner.

Bruce
I've been through the ringer in terms of stock market newsletters - all tend to make big bold claims but unfortunately the ones I tried delivered very little, until I found Market Matters. I'm a firm believer in transparency and integrity and these are obvious in your service. Keep up the good work.

Simon E
Just want to say i joined up nearly a year ago to Market Matters and it has been to best thing for us and our self managed super fund. Love all the reports and reccomendations . I dont take all of them but it helps balance what im following and what you are researching. Its been a pleasure to have your advice along the way.

John M
Just wanted to send a quick note to say thanks for your advice, suggestions, recommendations, analysis daily weekly, alerts and much more. This is exactly the kind of input I need. We all think we're responsible for our own success but in my case I couldn't do it without MARKET MATTERS. Again thanks to your hard working people.

Paul
I've used your service and have to say that it is the very best of many that I have tried over the years. Your approach to analysing the equity markets in particular is a great mixture of insight and brevity. You target the critical issues and your share selection and strategy is concise and no-nonsense.

Russell
In my 26 years as a financial markets reporter, I've developed a keen sense for people who really know what's going on. Market Matters are one of those rare gems with the knowledge, experience and dedication to make you money. Their views on the markets are essential reading for traders and investors alike. Equities Reporter, Wall Street Journal

David
Thanks for a nice concise and targeted newsletter. I have subscription to a couple of other 'newsletters' and whereas others provide information (and at times so much news that the trees are hidden for the forest) , I find your newsletters much more useful in it's provision of macro view and company specific assessment and risk/reward evaluation..

Alain
Meet the Market Matters Team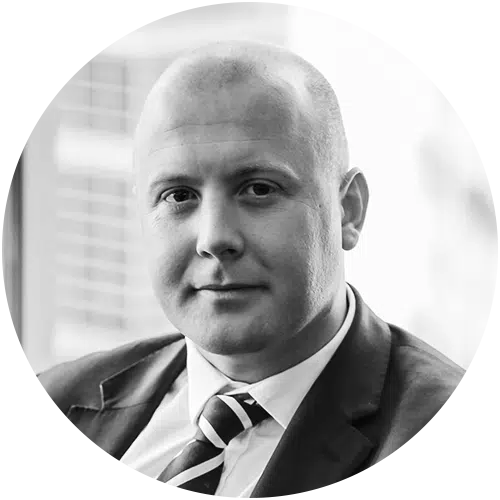 James Gerrish
Author | Lead Portfolio Manager
James is Market Matters' Primary Author and major shareholder writing daily content and directing the Market Matters portfolios. He is also a Portfolio Manager at Shaw and Partners, one of Australia's leading financial services firms with approx $30 billion of assets under advice. James brings nearly 20 years experience,  holds a Bachelor of Management & sits on the Market Matters Investment Committee.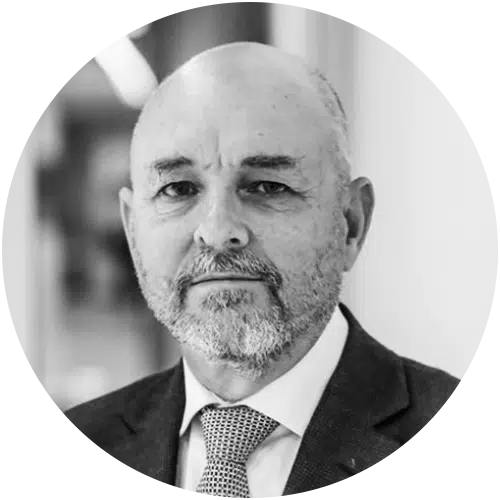 Peter Whyntie
Responsible Manager | Investment Committee Member
As a Fellow of both the Governance Institute of Australia and Fellow and Life Member the GRC Institute, Peter is a recognised leader in the governance, risk management compliance community. Peter provides compliance services to Market Matters and also sits on the Market Matters Investment Committee.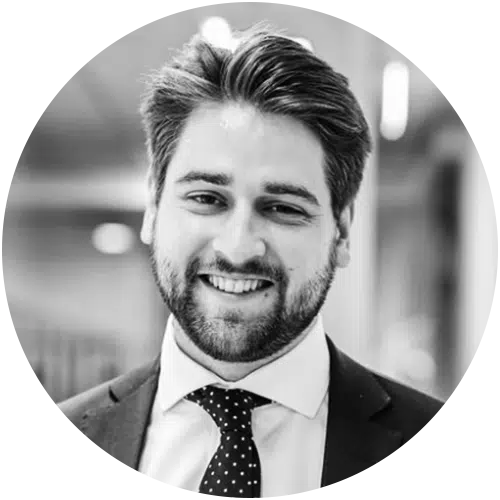 Harrison Watt
Portfolio Manager
Harrison contributes daily to the Market Matters reports and is instrumental in researching stock opportunities. He is currently a Portfolio Manager at Shaw & Partners having previously worked in the derivatives and risk team. He holds a Bachelor of Economics from the University of Sydney. Harrison is a shareholder of Market Matters.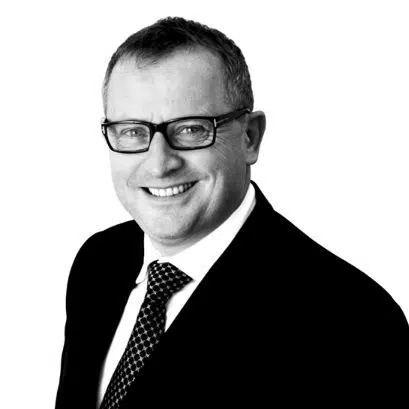 Shawn Hickman
Research Lead
Shawn is a macro-economic specialist with over 30 years' experience in investing and trading having held senior investment positions at Goldman Sachs & Macquarie Bank. Shawn heads the Market Matters research effort with a particular focus on global investment trends and their influence on domestic & international equity markets. He holds a Bachelor of Applied Science, Chemical Engineering from Aston University.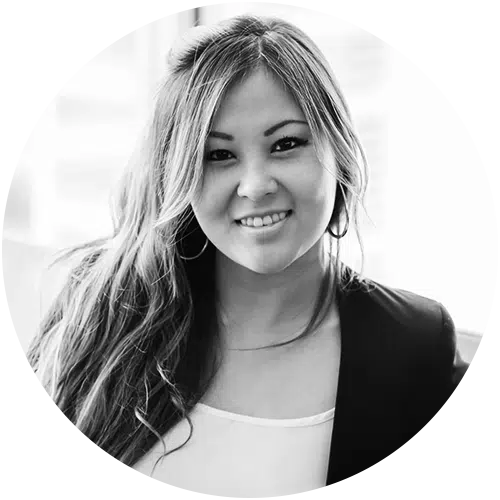 Vanessa Chin
National Sales Manager
Vanessa is National Sales Manager at Market Matters and holds a Bachelor of Economics, with a double major in Economics and Government/International Relations from the University of Sydney. She has a Diploma of Advanced Business Mandarin obtained from the University of International Business and Economics in Beijing, China, and she holds the relevant RG-146 qualifications.
The Big Calls We Got Right.
2014 - We were unpopular, but correct, when we called significant declines in much loved household names BHP Billiton (BHP) & Woolworths (WOW).
2015 - Our favourite three stocks were Regis Resources (RRL) which rallied over 80%, Challenger Group Financial (CGF) which rallied 75% and Telstra (TLS) which rallied 17% - a nice trifecta.
2016 - We suggested a major reposition around resources, becoming bullish after an extended period of weakness, which proved to be a great call with heavyweight BHP Billiton (BHP) rallying 40% & many stocks we held up significantly more.
2017 - Interest rates were a key influence this year and we highlighted this ahead of time, giving subscribers the early heads up on repositioning for this changing dynamic.
2018 – We called and navigated two major stock-market corrections, proving reassurance to subscribers and a practical & profitable road map to follow.
2020 - While we failed to foresee the Pandemic, our bullish positioning as the recovery unfolded saw us outperform the market by more than 23% from March through December. Our top three calls for the year were Oz Minerals (OZL), Sims Group (SGM) & Tencent (700 HK) which rallied between 30% & 95%
2021 - Resources were a key pick for 2021 which proved on the money, while we suggested to be very selective in growth stocks. Unfortunately, we held a few that went backwards!
2022 - Join Market Matters today to find out