Why have Bank Of Queensland (BOQ) shares rallied
The BOQ surged over 4% yesterday following a positive trading update at their AGM, it makes a welcome respite for shareholders after the stocks 23% correction since early October:
The bank has enjoyed strong growth in Q1 of this financial year with strong applications for lending for both business and mortgages.
They reconfirmed FY22 guidance of at least 2% positive jaws, which means that income growth will exceed expense growth by 2% or more.
Importantly the net interest margin wasn't revised down too badly. The interpretation had been that if CBA was struggling on margins, the less efficient regional banks would be worse. That was not the case.
The stocks still on track to yield around 5.5% fully franked over the next 12-months which is attractive in todays environment.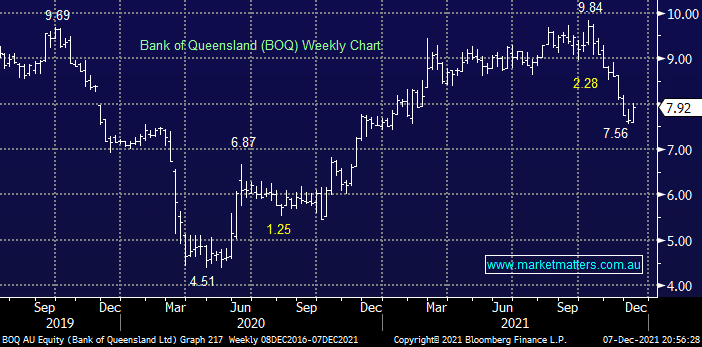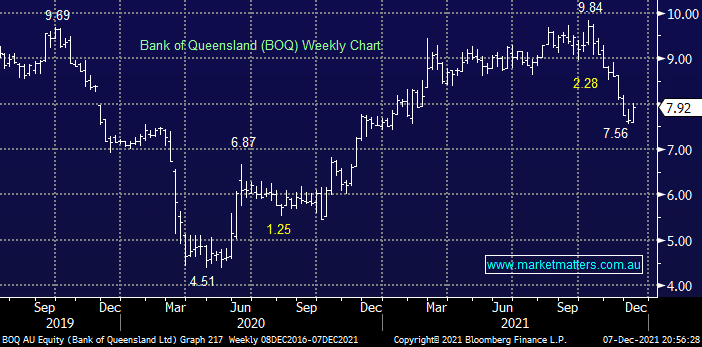 chart
Bank of Queensland (BOQ)
Close
chart
Bank of Queensland (BOQ)