The Market Matters International Equities Portfolio is a high conviction direct international equities portfolio that targets well known global brands – Click here to view
MM's International portfolio slipped -1.11% in the volatile week for stocks with as expected the tech holdings struggling while the Energy and financials rallied nicely. This portfolio was our weakest in the month of September down -6.28%  dragging down its FY22 performance to -5.44% – it's allocation to technology is hurting short term.  
A similar approach here to our Flagship Growth Portfolio as we "tighten up" this portfolio while migrating further away from the tech / growth names. We are still holding 9% in cash with our main objective at this stage around portfolio composition as opposed to cash allocation:
Buy / add: Wells Fargo (WFC) – we are looking to increase our holding from 5% to 7% with the move dovetailing into our rising bond yield stance.
Sell: Zoom (ZM US) – this is one we should have exited earlier but it's still top of the list.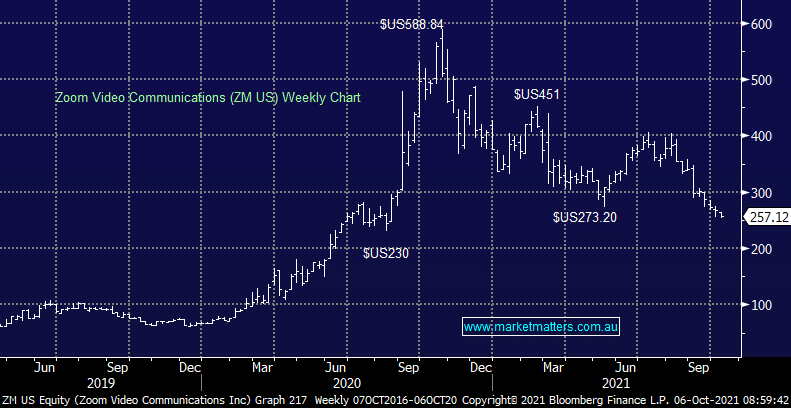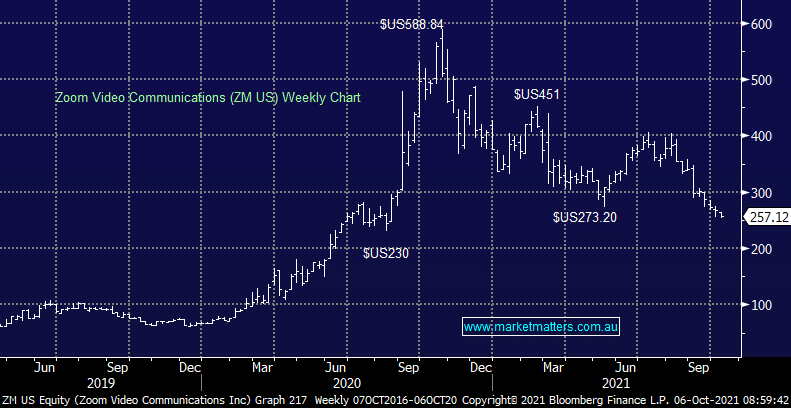 chart
Zoom (ZM US)
Close
chart
Zoom (ZM US)