Active Growth Portfolio
Invest directly in Australian large cap shares and benefit from our active approach.
About the Active Growth Portfolio
The flagship Portfolio provides an active approach to investing in ASX listed large cap stocks, generally within the ASX 200.
This is a high conviction portfolio that will go to high levels of cash, if warranted, and can benefit from market downturns by investing in funds that inversely track the market.
Portfolio Performance

| PORTFOLIO | 1M | 3M | 6M | 1Y | 2Y | 3Y |
| --- | --- | --- | --- | --- | --- | --- |
| ACTIVE GROWTH PORTFOLIO | -4.76% | -7.60% | -3.18% | 12.23% | 3.67% | 13.79% |
| ASX 200 ACCUMULATION | -3.78% | -7.19% | -5.30% | 2.95% | 0.44% | 8.89% |
| DIFFERENCE TO BENCHMARK | (0.98%) | (0.41%) | +2.12% | +9.28% | +3.23% | +4.90% |
As at 31-3-22 Market Matters is utilising a new investment platform, the OpenInvest Portfolio Service, and will be replicating 3 of the Model Portfolios managed by Market Matters, namely Active Income, Active Growth, and Emerging Companies. Past performance is not a reliable indicator of future performance; the above information is of a general nature only and should not be considered as personal financial advice that takes into account your individual objectives, needs or circumstances. The Model Portfolio returns are calculated using the net asset value at the start and end of the specified period and does not take into account any fees applicable to the Model Portfolio. Actual returns may not perform in the same manner as the Model Portfolio depending on timing issues. Distributions are assumed to have been reinvested whilst no allowance has been made for tax. The inception date for this model portfolio is 05-04-18
Investment Objective
The objective is to provide an active exposure to Australian large cap shares, with reduced volatility through stock selection, targeted hedging & managing cash. Returns will be achieved through a combination of capital appreciation and income with an overall objective of outperformance of the S&P/ASX 200 Accumulation Index over 5 years but with lower volatility.
Typical Investor
Investors who are seeking an actively managed Australian equity portfolio, looking to move to high cash levels when market risk warrants, are seeking medium term growth and are prepared to accept some fluctuation in short term returns. The portfolio can be used as a single investment solution or as part of a wider strategy depending on an individuals particular circumstances and goals.
Investment Strategy and Approach
Market Matters uses an active investment strategy involving a combination of approaches that includes fundamental research, technical analysis and macro-economic influences. Fundamental stock analysis, with focus on future earnings growth and relative valuations.
The investment Manager uses a technical overlay in two ways – to identify potential investments for further analysis and to assist in the timing of entry and exit levels. Macroeconomic and thematic influences, including the global growth environment, cross asset analysis and the influence this has on potential money flow, industry structure and position in the investment cycle.
Minimum Investment Amount
$10,000
Overview
Like all Market Matters services, our fees are upfront and all inclusive. The models are charged at a flat 0.85% per annum inclusive of GST with no hidden fee's, no brokerage and no additional platform or administrative charges.
Management Fee
The Management Fee is the cost of managing your portfolio, and includes amounts paid to both the portfolio manager for making investment decisions, and amounts retained by the Administrator for performing its administration functions. The Management Fee is based on your total account balance, including the portion held in cash. The fee is calculated daily and is deducted monthly in arrears from the cash holding in your account.
The management fee is 0.85% inclusive of GST
Brokerage
There is no brokerage charged on transactions in the model.
Fee Discounts
Invest over $250K and you'll receive a complimentary Market Matters membership.
Investors with an account balance over $500,000 receive discounts on their Management Fee, as per the table below.
| ACCOUNT SIZE | DISCOUNT APPLIED TO ENTIRE BALANCE |
| --- | --- |
| 0 - $500,000 | 0% |
| $500,001 - $1,000,000 | 10% |
| $1,000,001 - $2,000,000 | 15% |
| $2,000,001 - $3,000,000 | 20% |
| >$3 MILLION | 25% |
| | |
Reporting
The Management Fee includes online access via the web portal and app, along with comprehensive annual reporting for tax purposes.
1. Online Application
Investing in Market Matters Portfolios has never been easier. The first step is to open an account. In most cases this will be a complete online process.
Once the account is open, transfer instructions will be provided for you to deposit funds into your account. Those funds will be deployed into the portfolio you select. You can amend this portfolio selection at any time via the Market Matters | Invest Online Portal — changing the portfolio you are invested within.
2. Track Your Investments
You have access to the Market Matters | Invest Online Portal, which lists your investments, their value and performance, along with insights from the portfolio management team. You also have access to an app, available in the app store by searching OpenWealth.
3. Adding or Withdrawing Funds
When your account it opened, payment instructions will be emailed to you for the initial deposit. You can add or withdraw funds at any time via the Market Matters | Invest Online Portal. Funds will be returned to your linked bank account once securities have been sold and funds have settled. There are no fees for depositing or withdrawing funds, no 'spread' charged by the fund nor any brokerage charged on the purchase or sale of securities.
4. Financial Reporting
Via the Market Matters | Invest Online Portal. Investors can generate reports at any time including; buys and sells, performance, realised capital gains and income details. Current positions and performance is also available via the app.  A comprehensive, audited,  annual report is provided for tax purposes.
Access the Market Matters | Invest Online Portal Here.
Monthly Reports
Each month, the portfolio team pens a monthly portfolio update that includes performance and a brief discussion of key positions. We aim to send these reports before the 10th of each month however times may vary slightly.
Open An Investor Account
Easy, online application will have you up and running quickly to take advantage of the Market Matters investment approach.
The Market Matters Team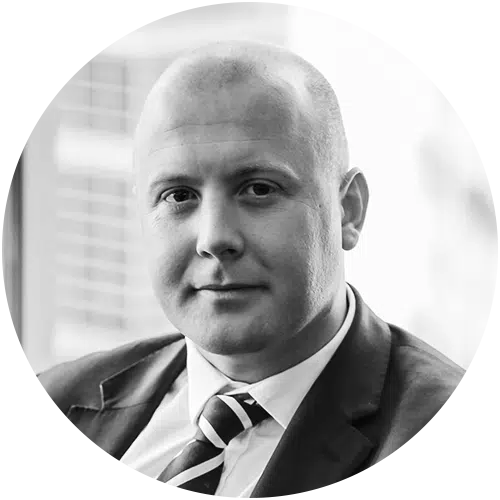 James Gerrish
Author | Lead Portfolio Manager
James is Market Matters' Primary Author and major shareholder writing daily content and directing the Market Matters portfolios. He is also a Portfolio Manager at Shaw and Partners, one of Australia's leading financial services firms with approx $30 billion of assets under advice. James brings nearly 20 years experience,  holds a Bachelor of Management & sits on the Market Matters Investment Committee.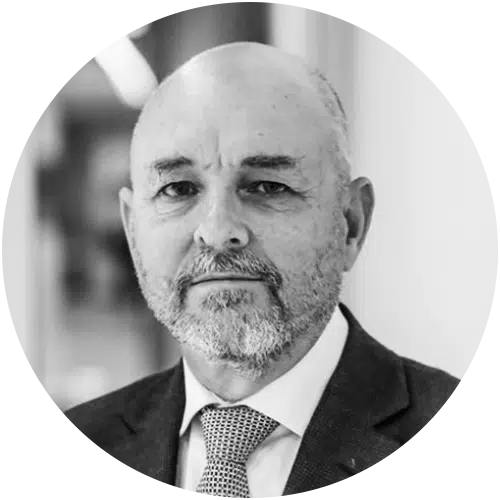 Peter Whyntie
Responsible Manager | Investment Committee Member
As a Fellow of both the Governance Institute of Australia and Fellow and Life Member the GRC Institute, Peter is a recognised leader in the governance, risk management compliance community. Peter provides compliance services to Market Matters and also sits on the Market Matters Investment Committee.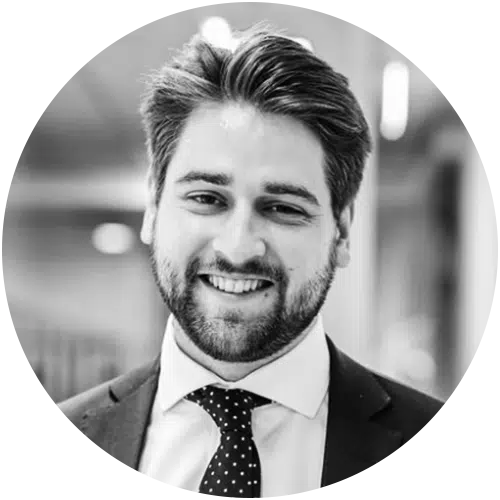 Harrison Watt
Portfolio Manager
Harrison contributes daily to the Market Matters reports and is instrumental in researching stock opportunities. He is currently a Portfolio Manager at Shaw & Partners having previously worked in the derivatives and risk team. He holds a Bachelor of Economics from the University of Sydney. Harrison is a shareholder of Market Matters.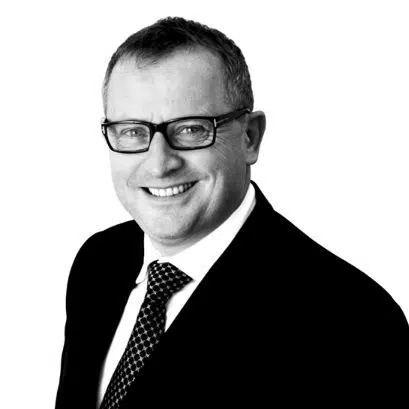 Shawn Hickman
Research Lead
Shawn is a macro-economic specialist with over 30 years' experience in investing and trading having held senior investment positions at Goldman Sachs & Macquarie Bank. Shawn heads the Market Matters research effort with a particular focus on global investment trends and their influence on domestic & international equity markets. He holds a Bachelor of Applied Science, Chemical Engineering from Aston University.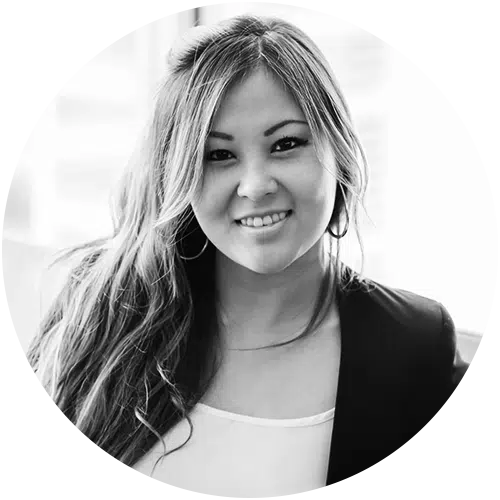 Vanessa Chin
National Sales Manager
Vanessa is National Sales Manager at Market Matters and holds a Bachelor of Economics, with a double major in Economics and Government/International Relations from the University of Sydney. She has a Diploma of Advanced Business Mandarin obtained from the University of International Business and Economics in Beijing, China, and she holds the relevant RG-146 qualifications.
Do More With Your Money
It doesn't matter if you have followed Market Matters for a long time or if you're looking to diversify your portfolio for the first time, it has never been easier to invest with Market Matters.
With a range of high-performing Portfolios to match your attitude to risk, a unique investment approach, and a seamless interface — discover a 'new standard' in direct investment today.
scroll
UNLOCK MARKET MATTERS NOW
Take a free trial.
No payment details required.