Commonwealth Bank (CBA) shares rally on 1Q
CBA +0.96%: 1Q numbers out for the biggest of the Big 4, CBA shows it remains the quality pick of the banks with a strong start to FY24. Cash NPAT of $2.5b was around a 3% beat to consensus expectations championed by what looks like better-than-expected Net Interest Margins (NIM) despite some upward pressure on deposit pricing. Costs were up 3%, in line with expectations, while credit quality remains strong with a bad debt charge of just $198m or 9bps. Capital remains in a strong position with CET1 of 11.8% despite the 2H23 dividend impact of 86bps.
CBA posted the best numbers of peers this period, on track to beat expectations at the HY result early next year.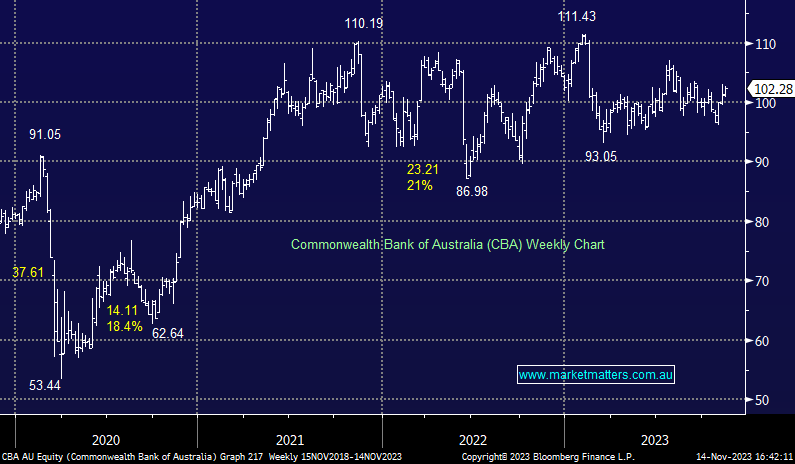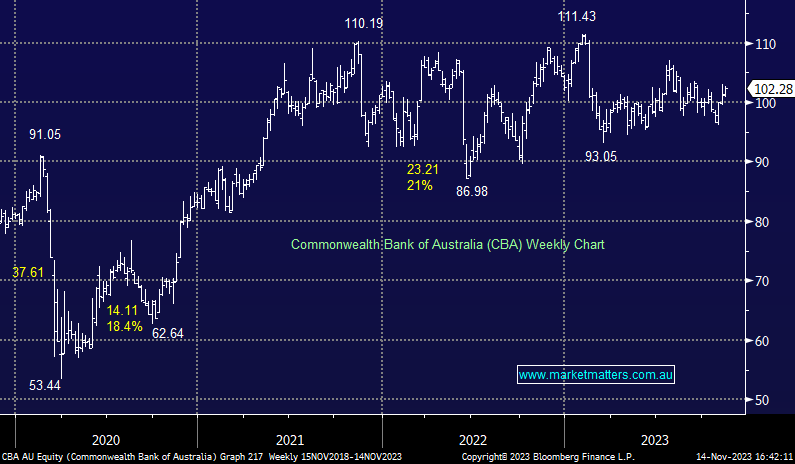 chart
Commonwealth Bank (CBA)
Close
chart
Commonwealth Bank (CBA)