ZM has been on our radar as a sell for a while now, in short, we think we were too late to this party adding it to the portfolio into weakness at the end of 2020. Many simply think ZM was an overnight success thanks to COVID, while the pandemic accelerated their growth significantly, it is a business that's been around a long time producing high quality hardware and more recently application software for video conferencing. In FY20, ZN did sales of $USD622m, in FY21 this is tipped to grow to $US2.6b, now that's growth!
While we like the story over the longer term, given ZM was such a COVID beneficiary we expect a portion of that to unwind as vaccines are rolled out globally.   
In the short term, a recovery towards $US425 would be an ideal opportunity for us to exit this position with a ~15% profit.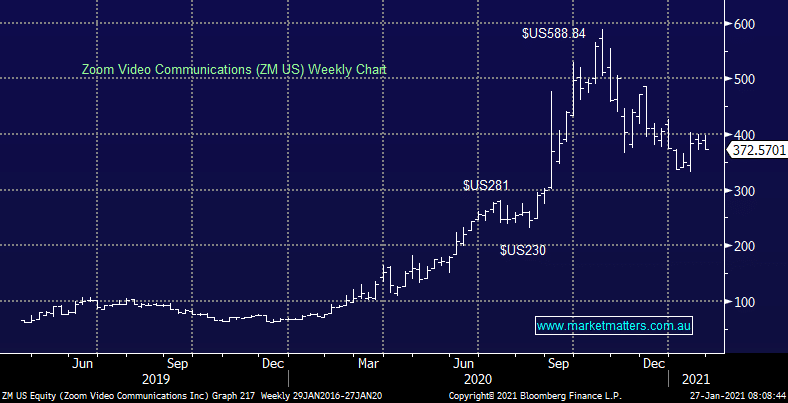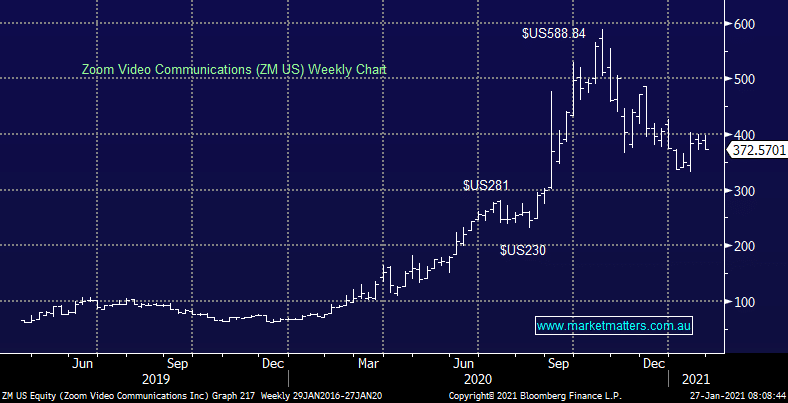 chart
Zoom Video Communications (ZM US)
Close
chart
Zoom Video Communications (ZM US)