We have recently purchased Goodman Group (GMG) and Lendlease (LLC) for further real estate exposure in our Active Growth Portfolio. In contrast, our Active Income Portfolio holds Dexus (DXS) and Centuria Capital (CNI), which feels on point after the sector's sharp +15% advance by the sector.
We had been considering increasing our Real Estate exposure, but the risk/reward has diminished following the rally this month.
NB The Real Estate Sector comprises less than 6% of the ASX200.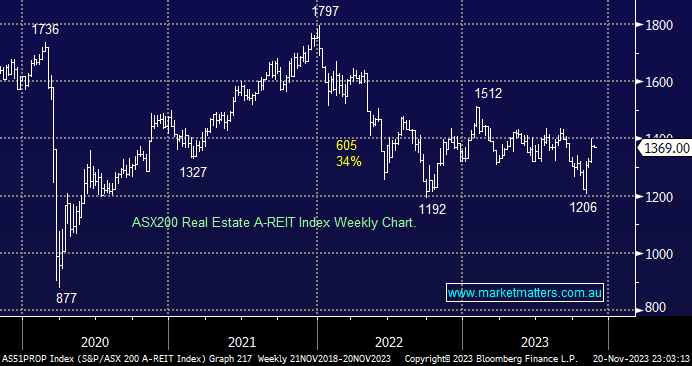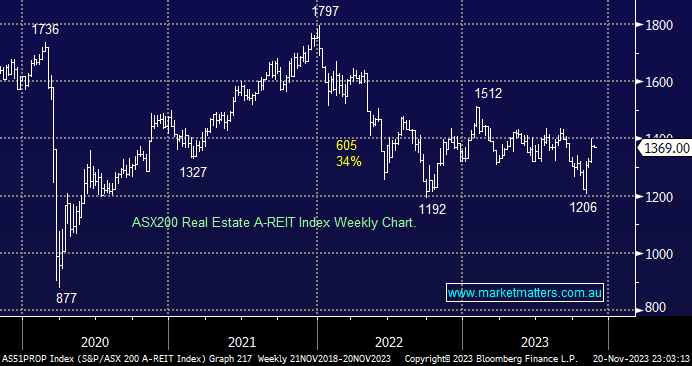 chart
ASX200 Real Estate Index
Close
chart
ASX200 Real Estate Index